Knowing the Difference Between Nut + Bolt Versus Tek Screw Paint Booths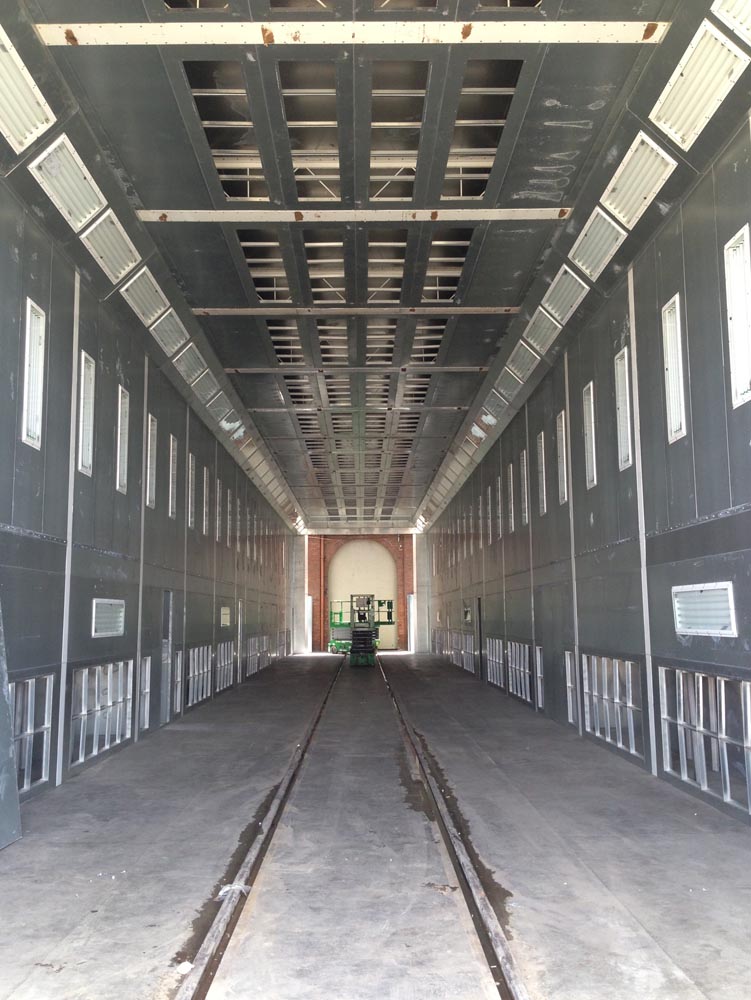 What makes for a better paint booth: Nut & bolt assembly spray booths or Tek screw paint booths?
There are only a few manufactures left that use the Tek screw assembly model for spray booths, which is a clear indication that Tek screw assembly is an outdated method. This style paint booth reduces labor costs for the manufacture since pre-punching the sheet metal panels for nut and bolts is not required. While some may pass the savings on to the customer, other manufacturers do not. Your structure was cheaper to make for whatever company you purchased it from, and that should lead you to question the quality and assembly of the metal.
From an installer point of view, the nut & bolt assembly provides for a trouble-free installation:
Panel alignment is easier
No clamping is required to hold the panels together
No measuring is required to make sure the tek screws are uniform on the panels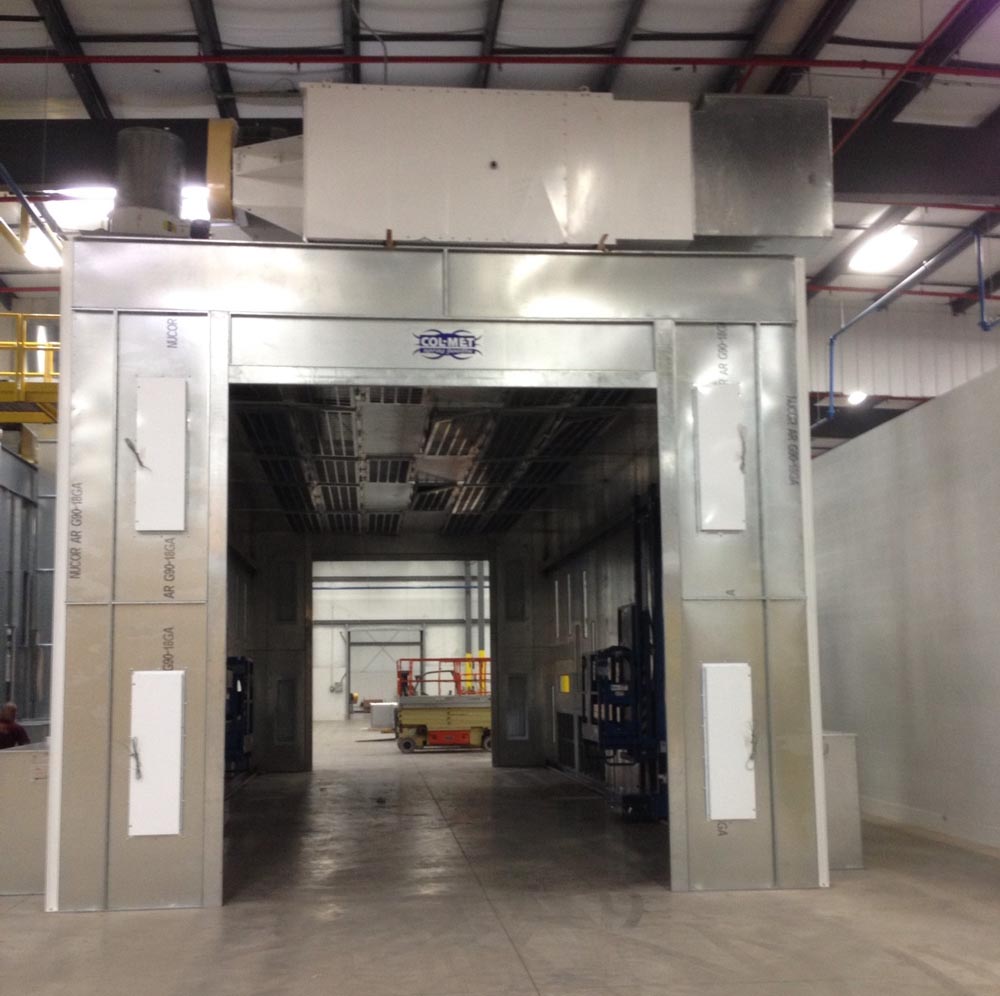 While a standard nut & bolt together booth is pre-punched 6 inches on center, many Tek-together spray booth manufactures say to put a screw every 12 to 18 inches –not sure how this makes any sense other than to send customer fewer screws to cut costs. Bolts used in booth installations are typically 5/16" and the average Tek screw used are only ¼"! This design does not make for a structurally sound, durable booth.
Compare & Contrast Spray Booth Installation Methods
Pit Falls of Tek Screw Assembly
Tek screws easily strip out when installing
Tek screws panels do not allow for easy booth removal & installation elsewhere
Tek Screw panels are not marked, so it takes times to measure for uniform screw placement
The panels are not pre-punched & do not provide for a sure fit when you are aligning panels
The Tek screws are undersized ¼" screws
The assembly requires a lot of guess work since you don't know how many screws you will need per panel.
Benefits of Nut & Bolt Together Assembly
Pre-punched panels allow for a proper panel alignment
Nut & Bolt together booths can be easily moved later
Pre-punched holes are 6" on center for superior panel integrity
The hardware cannot be stripped-out when installing
With this assembly, you have stronger 5/16" bolts
Overall, this method enables you to assembly your paint booth quicker and more precisely
Avoid the Head Aches the come with Tek Screw Spray Booths
"As a former installer of automotive and industrial finishing equipment, I have always preferred nut & bolt together booths. They provide not only speed to the installation but also proper panel alignment, and the ability to loosen and adjust panels if needed. You don't have to worry about how many bolts to use or what the proper spacing is to keep them straight and uniform for your customer." —
Shawn Ellis, industrial and automotive booth specialist
Simplify your installation process by taking advantage of nut & bolt together paint booths. Every manufacture has a different answer when it comes to how many Tek screws to use per panel. There is also a safety issue with Tek screws, since they need to spin in order to cut into the panel to make a hole. The metal shavings could injure the installers eyes.
You may spend more initially, but your nut & bolt together spray booth will perform well with little to no maintenance interruptions once it is newly installed compared to a Tek Screw spray booth. Save your money, energy and time in the long run.
A Paint Booth Install Gone Wrong
Below are pictures sent in from a shop owner seeking our help to repair a paint booth. This Tek together structure was moved and reinstalled with the same Tek screws twice. Reusing the same screws was his fatal mistake.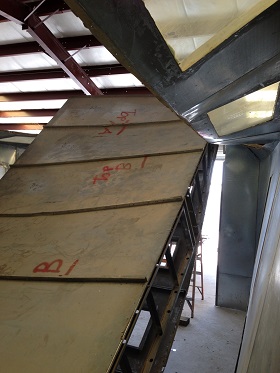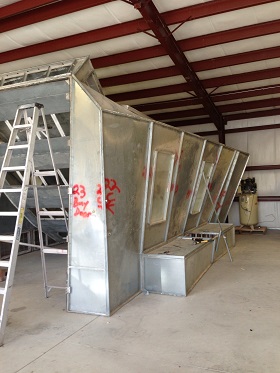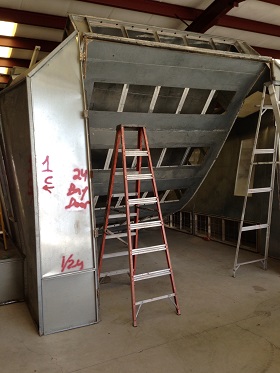 As you can see this installation method was a bad idea. Luckily no one was injured. The attempt was a total loss, since the installer used the same Tek screws that he removed to reassemble the booth. Not to mention the holes were worn out, so the screws simply pulled out of the holes once they bore weight.